Explore Surat Thani
Get to know more about the attraction sites in Surat Thani & Explore the to do things in Surat Thani.
Surat Thani is one of the most visited places in Surat Thani province, southern Thailand. Which is the capital of Surat Thani and located close to the mouth of Tapi River on the gulf of Thailand this is a regional & commercial center that manages rubber and coconuts. Surat Thani, whose name signifies "City of Good People", gains the majority of its visitors because of its nearness to the islands of Thailand's Gulf Coast. The seaside town itself has a couple of vital tourist spots to visit however its main attractions lie in the encompassing zones including tropical islands and a marine national park. If you want to explore the "real Thailand" then you must visit Surat Thani. 
You can easily find ferries in Surat Thani, that can take you to tropical getaways, for example, Ko Samui, Ko Phangan or Ko Tao. The most famous is, obviously, Ko Samui with its stunning & extravagant seaside hotels, marvelous beaches and fantastic chances to yoga and meditation. Ko Phangan is a nearby second and most popular beach for its yearly Full Moon party. In Ko Tao, you'll have the option to explore the underwater animals and even get certified from any diving school, as they will train you there. Every night, Surat Thani organize a small show on Th Ton Pho and hosts a small sustenance showcase in the night market. 
Let Colossal Vacation help you to experience & encounter the best that Surat Thani brings to the table! In case you're searching for fun itinerary thoughts, we can give you a list of the top touring attractions, just as helping you to discover unmissable exercises. We will make your tour unforgettable whether you are traveling with your colleagues, friends, family and with your partner for a romantic trip, we take care of everything. If you are looking for activities which you can perform in Surat Thani then we have a list for all activities which we can do here. Whether you're hoping to explore the local area, their vibrant culture, beaches, night life, night parties, sightseeing and other. Just visit this City of Good People's city and move ahead in your travel diaries.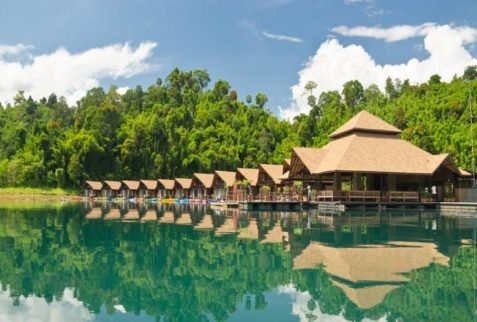 Top attractions in Surat Thani