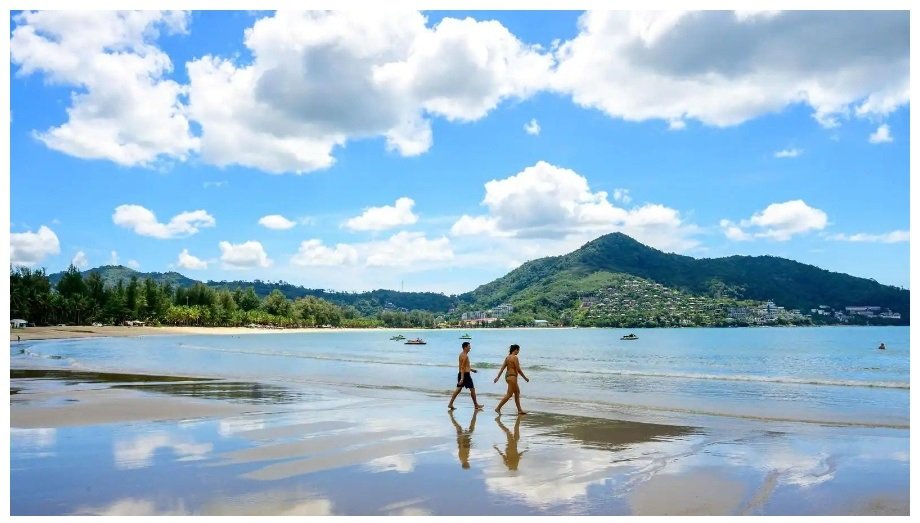 Thailand Reopens and Looking Up
The day after the new dawn! Yesterday was the day a majority of the Thai citizens and residents, and global travelers and nomads had been waiting for. Thailand reopens after 18 months to international tourists and travelers without having the need to quarantine if fully vaccinated.
As I write this piece many Hotels are yet to open and operational, and they have also requested the Tourism Authority of Thailand (TAT) and the concerned ministry to relax the norms to get SHA+ certification or even look to waive it off and allow all the hotels to start accepting client bookings. Many hotel owners were forced to sell and quit and many are reeling under debt.
Restaurants and bars are on the course to reopen although they shall be expected to follow the government's guidelines on time restrictions. Salon, spas, massage parlors, garment and souvenir shops, multi-cuisine restaurants, Muay Thai boxing arenas, adventure-themed attractions, and other tourist attractions shall gradually open as the tourist traffic builds up. Survival is the key challenge. Businesses and travelers both hope, wish and pray that the vaccines will be effective and that there shall be no new troubling variants of Covid-19 anymore.
The pandemic has left most of the tourism-dependent economies of the world in tatters and Thailand is no exception. Despite being an industrially progressive country promoting manufacturing and IT, almost 20% of its GDP comes through tourism, and some islands and provinces are almost entirely dependent on international tourism.
Phuket, for instance, is one island that mostly relies on international tourists for its residents' livelihood. Phuket is one of the global hotspots for travelers seeking fun, adventure, and entertainment. Similar is the case with many other island towns and seaside destinations such as Koh Samui, Krabi, Koh Phangan, Khao Lak, Rayong, Koh Lipe, and many more. The scars that the pandemic has left on Phuket's economy will take at least a couple of years to heal. Many might not return ever and some small businesses have probably shut forever. Expat-owned businesses are the ones who have survived the pandemic but not all of them have returned to business, as many of them have got stuck in their home countries and are now gradually seeking to come back as travel restrictions and flight bans are lifted.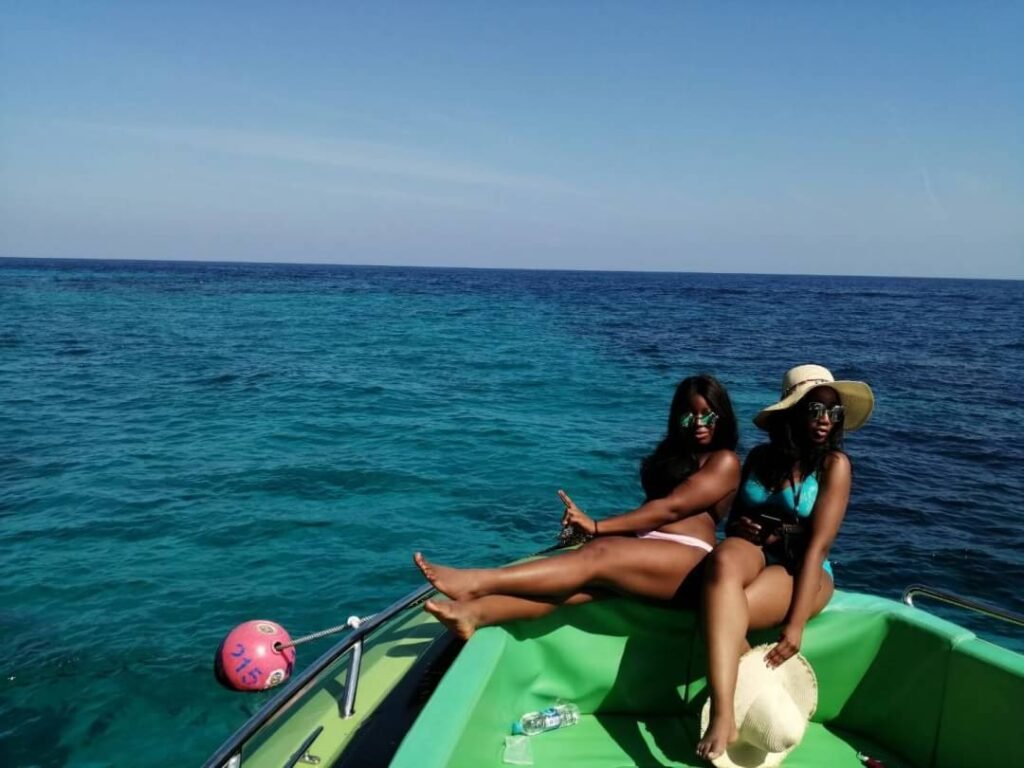 The last few months have been the phase of transition as some of the major countries realized that they have to learn to live and work with Covid rather than wait for it to get eliminated. This brought about a major shift in the way the policymakers and heads of states began taking affirmative and definitive actions towards preparing the mindset of ordinary residents and more importantly of the medical fraternity and front-end health workers putting a necessary protocol in place.
As Thailand reopens now to international travelers from 63 countries that have been designated low-risk, new dawn takes place for the millions of people employed in the service industry and mainly in the hospitality and transportation sectors.
The going will definitely not be anywhere near easy as there are still a substantial number of new Covid cases daily, but the zeal to return to work and to earn their daily bread will drive the common man into quick action if the projected number of tourists start landing in the country. It is obviously very important to stay safe and cautious in touristy and crowded places.
The government, the Tourism Authority of Thailand (TAT), Banking & financial institutions, and the local administration have a task on their hands to ensure they support small businesses which have been the trademark of the lively and vibrant Thailand. Large businesses such as hotel & hospitality chains, and airline companies are more apprehensive than hopeful as they have suffered massive losses in the past 18 months, but with their asset class and aggressive business approach, they can attract finance and government support quicker and are more likely to generate regular and substantial cash flow than the smaller micro and small size businesses. It is thus time to shoulder each other and carry each other's burdens. How this is going to happen is nobody's guess!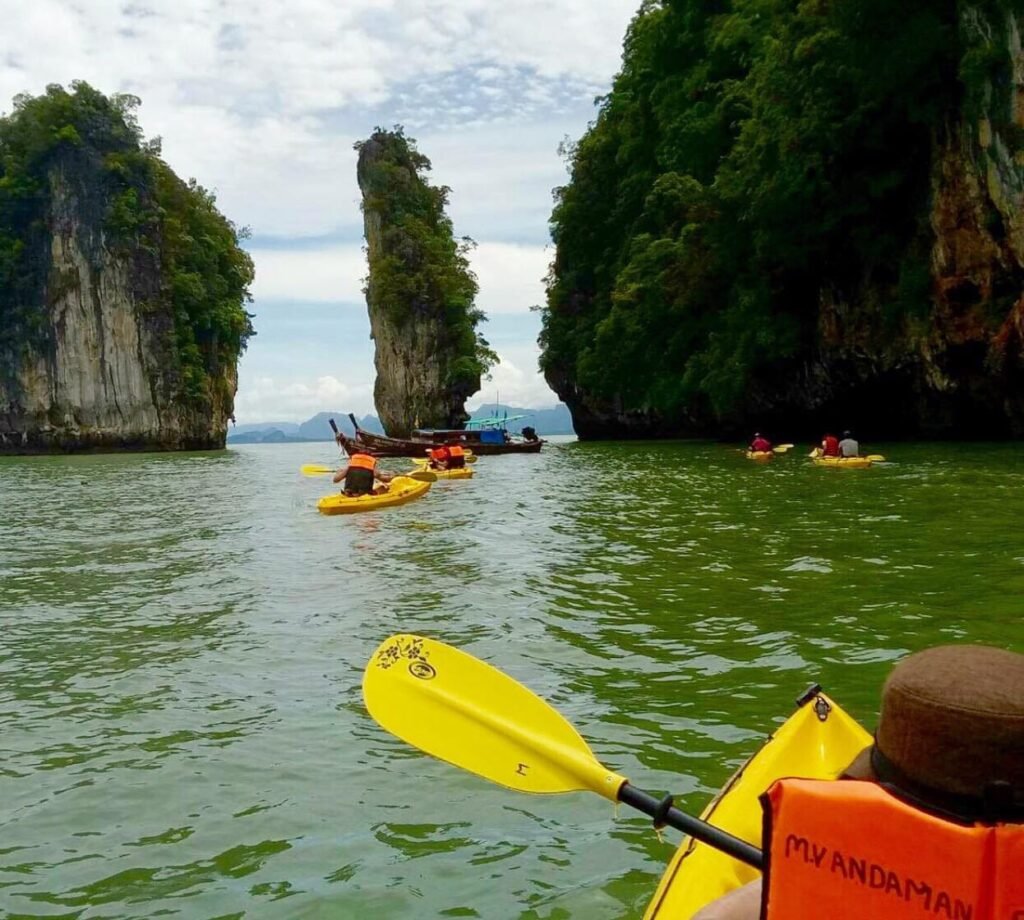 Colossal Vacation Co., Ltd. is one of the fast-growing travel & event management companies in Thailand however we have also been at the receiving end of the pandemic's heavy blows having been based out of Phuket. With a healthy order book for the summer of 2020, Colossal Vacation, the only DMC in Phuket with South Asia and Middle-east as source markets, was expected to grow larger with expanded footprints in Thailand, but as the order started getting canceled when the pandemic spread across the world in March 2020, the employees were soon left with no hope. Cars and Vans bought with the bank's support were to be soon sold off and with absolutely no source of income, we had to look for alternative means never ever tried to survive and feed ourselves.
The past 18 months have been the worst part of the lives of those associated with the tourism industry, but the travelers and common public too were no less in agony. Almost everyone felt the trauma of the pandemic. People confined to the four walls of their homes suffered from stress, anxiety, depression, and other mental health issues. People want to travel, to meet their families and friends, and to just rejuvenate and chill out. We never ever realized how important travel is to many of us!
The flights to Phuket from various European and American cities have been packed to full capacity. This is an encouraging sign, for sure. While some of these guests might not be tourists, many certainly are and we can say this for sure with the kind of inquiries we have been receiving over the past couple of months. It is expected that Indian tourists will also travel to Thailand in large numbers, given the fact that the domestic destinations in India have been running to full capacity for the last 2-3 months since the hotels opened and travel restrictions were relaxed.
The demand for Thailand is growing as people keep track of the reopening schedule and associated terms and conditions and our agency partners have also been calling and inquiring about the possibility of travel in the coming months. We believe there would be a handsome number of tourists traveling to Thailand this winter if the flights are announced. We are sure the governments and aviation ministry are all working towards the modalities to allow a certain minimum number of arrivals into Phuket and Bangkok. That a certain vaccine is not approved by the WHO might be an issue but this should not be the underlying condition for not allowing people to travel, as all the vaccines have proven their effectiveness.
We also look forward to welcoming guests from Malaysia, Sri Lanka, Bangladesh, Nepal, UAE, and Indonesia too into Thailand. Our agency partners in these countries are also hopeful that the flight schedule shall be announced soon.
As a full-service DMC in Thailand, we expect the markets for MICE travels shall be unlocked too. Thailand provides some of the best scenic and magnificent landscapes and a host of luxury resorts, private islands, and whatnot. We are hopeful that with the marriage season coming up in the months to follow, there would be a sizeable number of queries for Destination Wedding.
Apart from this, companies organizing incentive tours shall once again keep Thailand as their top-most destination for the variety and diversity it offers.
We are promoting a range of niche and premium services such as Wellness holidays and Golf vacations. Wellness, Mindfulness, Yoga, and Anti-Stress programs in expansive and luxurious beachfront retreats shall be the key to Thailand's tourism revival.
The islands are calling. The lovely serene beaches are calling. The numerous bargain shopping markets and expansive malls are calling once again, too! What this pandemic has taught us is that we must respect and take due care of our environment and the ecosystem. We must not forget that sustainable tourism is the key to our survival.
We look forward to welcoming one and all to the Land of Smiles, Beautiful Smiles!