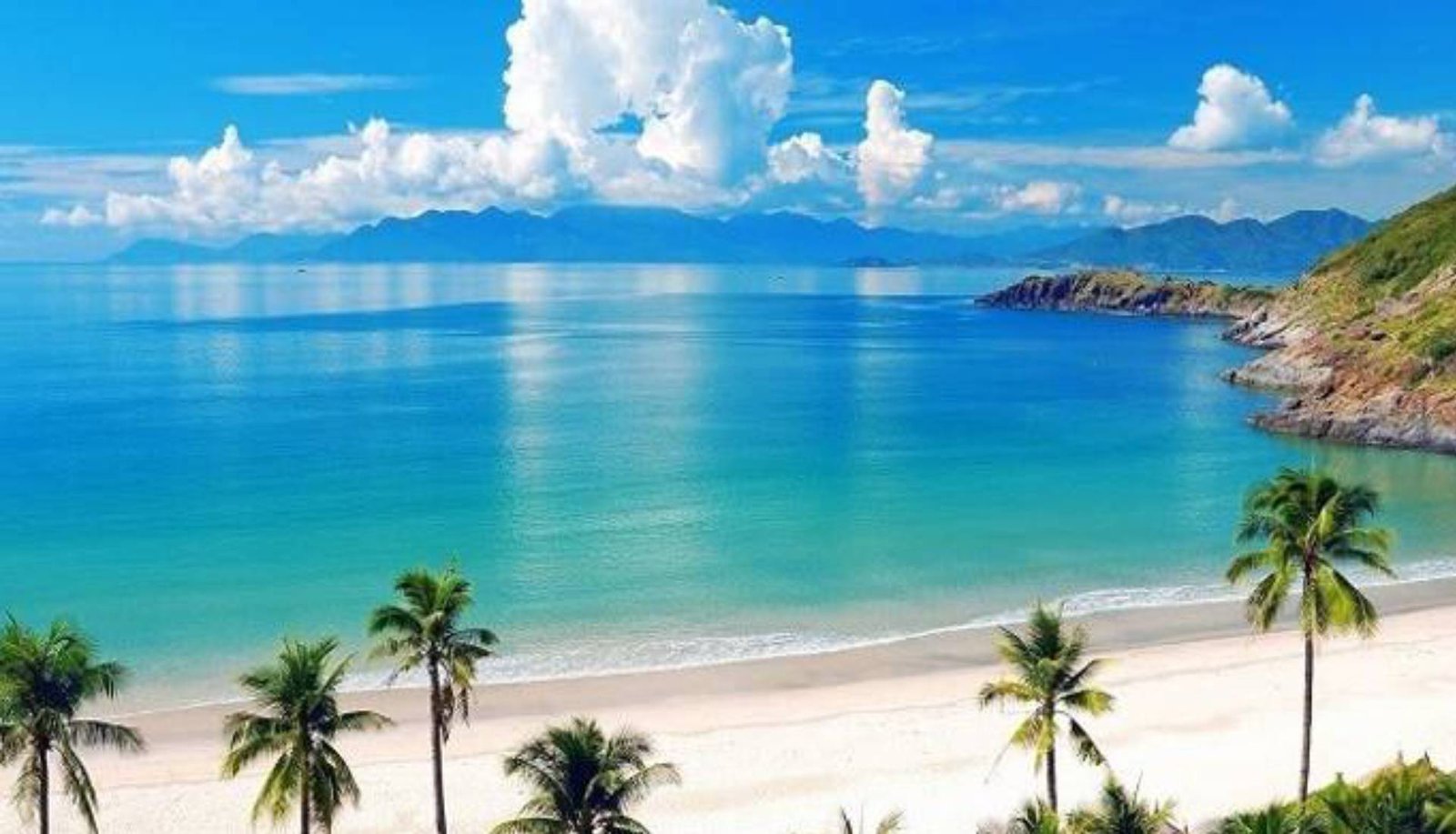 Top 20 beaches in Thailand (Best Beaches)
Thailand, which is also known as "Land of smiles" because of the country's friendly people and amazing culture along with its natural beauty and ancient places. Thailand is the most visited country in Southeast Asia, because of Thailand's attractions include sandy beaches, white beaches, hill tribes, diving and other adventure sites and fun activities etc,  But mostly people visit this place because of its beautiful and peaceful beaches. 
Ban Tai Beach
Ban Tai Beach is famous for its amazing nightlife and fun and entertainment. This beach is wonderful for great parties and excellent accommodation. It is less known to tourists, but it is really one of the most beautiful beaches.It is peaceful with palm trees & blue water. Which create an amazing scenery for the visitors.
Patong Beach
Patong beach resort town is on the west coast of Phuket Island, It is a sandy beach with lines of cafes, restaurants, bars, and nightclubs. It is famous for its raucous nightlife scene which includes beer bars, massage parlors and many others. 
Maya Bay, Koh Phi Phi Ley
Maya Bay is famous because movie star Leonardo Di Caprio featured movie Paradise like Island's suiting happened here. It is a paradise as it is surrounded by crystal blue-green water and 3 towering cliffs, this place is famous for a honeymoon destination. Due to its popularity, it is crowded around the year.
Hua Hin Beach
Hua Hin is famous for its attractive scenery and family-friendly beaches.It is situated in the Gulf of Thailand. This beach is famous for swimming and other fun and adventure activities. This is one of the busiest beaches in Thailand mostly on weekends and national holidays, as Hua hin has everything a traveler wants in his journey. 
Kata Beach
Kata beach has an amazing flattering view of white sand & sparkling blue water. Kata beach includes palms, bars, restaurants, and nightlife for which it is famous around the world. Like Karon beach, this beach is split into two main areas i.e. Kata Centre, which is famous for shopping and dining and Kata South which is famous for flocked with several resorts.
Lamai Beach, Samui
Lamai Beach is situated in the south of Chaweng district, which is a popular holiday hotspot in Koh Samui, it has a range of water sports facilities, cafes, restaurants, and shops. This beach is blessed with white-sand which and fringed by coconut palms. Any traveler who wants peace then he/she can book the ticket for this Island. 
Haad Sairee Beach
Koh Tao's the longest and the most popular beach is Haad Sairee Beach, it has a stretch of sand lined with many resorts, dive centres, bars and restaurants. It is the most popular beach because it is a major hub for activities that include snorkeling, scuba diving and it is famous for its sunset viewpoint. 
White Sand Beach
White Sand Beach is generally split into north & south Thailand, This beach is famous for diving and snorkeling and trekking on Koh Chang. White sand beach is a hotspot for those people who want a Thai beach and resort with no hassle. 
Haad Rin
Haad Rin beach is divided into two sections, i.e. Haad Rin Nok which is the lively party beach & Haad Rin Nai, which has a quieter bohemian feel. This beach is famous for fishing, sailing & diving, beach volleyball and football. This beach is also known as Full Moon Party beach. This beach is also famous for sunbathers. 
Koh Mun Nork
This beach is famous just because it is the only private island beach resort in Thailand, which is just 3 hours from Bangkok. Koh Mun Nork is the ultimate destination for privacy, peace, rest and relaxation, here you can access private boat, the secret of its beauty is that this resort is the only one which is surrounded by untouched forest & pristine white sand beaches. 
Koh Nang Yuan
Ko Nang Yuan is a small island which is very close to Ko Tao. This Island is famous for diving and snorkeling beach. Many time day-trippers come from the nearby islands like Ko Tao, Ko Pha Ngan, and Ko Samui. It consists of three small islands connected by a double-sided white beach in the middle. You can relax here by playing water sports like diving, snorkeling, kayaking, canoeing, rock climbing (3-piece island).
Hat Pramong
Hat Pramong is a small half kilometer bay along the west side of Koh Lipe. It is also known as Sunset beach because of its name from the magical sunsets experiences. In this beach sun slowly descends & casts an exquisite glow all along the coast. Hat pramong beach is the most relaxing hotspot in Koh lipe, it is a less visited beach that is why it is quiet and amazing place to relax. It is famous for its bar and sunset view.
Phra Nang Beach
Phra Nang beach is situated between the city of Krabi & Ao Nang beach. This beach is popular because of its spectacular view, swimming and snorkeling and white sandy beach. Phra Nang beach is also beside Railay beach, where you can only go by boat because of the high limestone cliffs which are cutting off mainland access. This beach has a famous "Princess Cave" or Tham Phra Nang Nok in Phra Nang beach.
Ko Lao Liang
Ko Lao Liang Nong is also known as Little Brother Island. Which is famous for its breathtaking scenery without any crowd. It is famous for rock climbing, kayaking, snorkeling and other activities.
Nai Harn Beach
Nai Harn Beach is one of the tranquil beaches which is 20 minutes away from Patong beach. As it is one of the most peaceful beaches which can change your restless mind into peace. Apart from its beach, it has other attractions like Nai Harn Monastery, Lake and nearby viewpoints. You can perform some activities like sunbathing, lounging, photography and snorkeling.
Railay Beach
Railay Beach is also known as Rai Leh is between the city of Krabi and Ao Nang in Thailand. It is consists of 4 main areas of Railay consist of Phra Nang, East & West Railay and Ton Sai. Railay Beach is one of the favorite destinations in Thailand because of pristine beaches, soaring cliffs, laid back vibe etc. It is famous for relaxing, hike up, kayaking, epic sunset, cookery class and massage. 
Thong Nai Pan Noi
Thong Nai Pan Noi is an area on the northeastern tip of Ko Pha Ngan which includes 2 beach resorts in Ao Thong Nai Pan Noi and Ao Thong Nai Pan Yai. Yai means large and Noi means small, these 2 places are 15 minutes hike apart. It is famous for bohemian vibe and small village with some quirky bars, cafes and restaurants.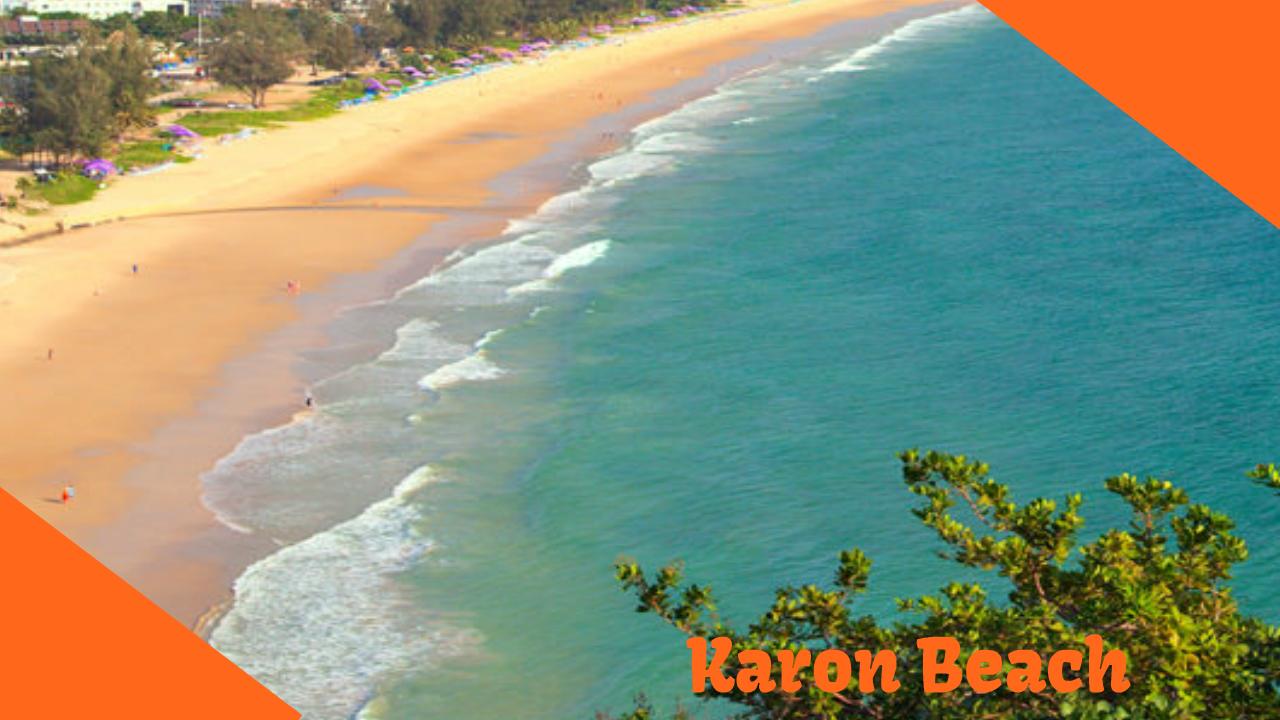 Karon Beach
Karon beach is the third-longest beach which is situated between Patong (north) and Kata (south), It is one of the most popular beaches in Phuket, Thailand. Karon beach is famous for snorkelling and diving. Karon is divided into three main areas, i.e. Karon centre (lively small city, which is a good choice for dining, shopping and nightlife entertainment), Karon Beach Road (evening strolls, large resorts, restaurants and shops) and Luang Poh Chuan Road. 
Freedom Beach
Freedom Beach is one of the most beautiful beaches in Phuket, Thailand. It is famous for its white sand, long beach walks. This beach is surrounded by hills and thick jungle which give you a feeling of a hideaway on the beach.
Rawai Beach
Rawai beach is one of Phuket's main ports and that has access to all the major islands of Phuket. Rawai beach is famous for its dining options, colorful environment and breathtaking view of the sunset. You can go there by scooter as well. It is divided into two parts, the northern part (Hatt Mitthraphap), it has some beach fronts and the south part ( Kem La) which is more urban.