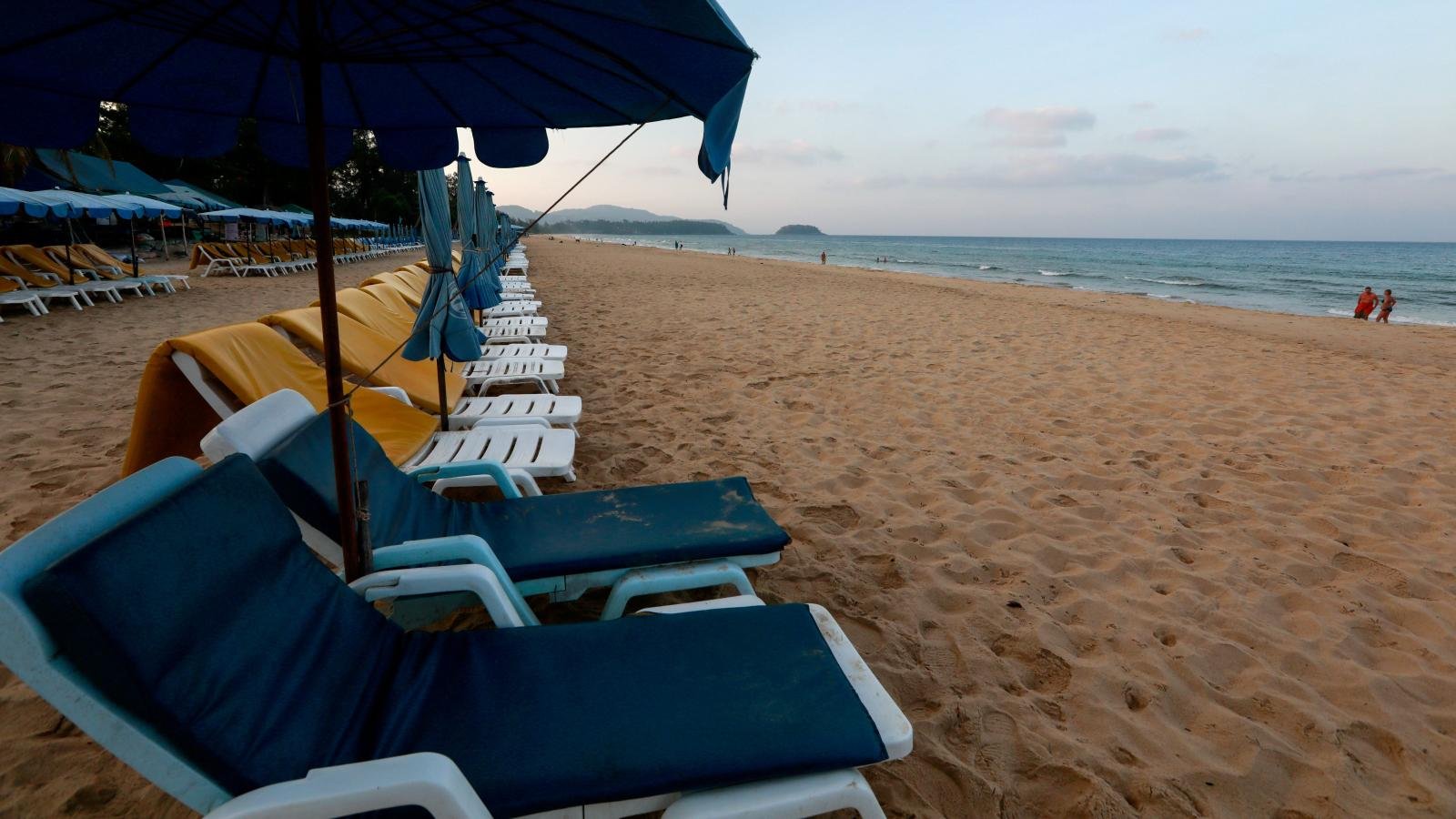 What to expect in Phuket as Thailand reopens?
Great news for the community of international travelers! Thailand has finally lifted the travel restriction and tourists can now visit the country without mandatory quarantine stay! Starting from July 1st, 2021 any traveler entering Phuket was required to stay at least 14 nights within the province before traveling to anywhere in Thailand, which got modified effective October 1st, 2021 when the stay date was trimmed to 7 nights. But effective November 1st, a mandatory stay date is no longer needed! Tourists will need just 1 night of quarantine or isolation after landing in Thailand. We call it the 'Test & Go' quarantine exemption. And here is what you should expect in Phuket once all the tourism businesses are gradually back on track!
1. Quarantine Free
Thailand has issued new rules for entering the country as 'Test and Go Exemption Scheme' so there is no more Phuket Sandbox needed (we call it Blue Zone Sandbox now!), from now on, tourists will need only a 1-night stay under SHA Plus hotel. This allows tourists to travel both outside and inside Phuket freely. If they want to visit nearby islands such as Koh Samui, Koh Tao, or Koh Phi Phi, they don't have to do just a one-day trip anymore. They can finally get to visit the islands right after the first-night mandatory stay is finished. So we expect more island destinations will be opened to welcome international travelers. With the new scheme of things, the RT-PCR test is also to be done only once which is valid throughout the whole stay in Thailand. It is obviously thus more convenient for tourists, as they had to be checked 3 times throughout the 14-day stay. This helps the tourists save a bit of money and be more flexible on visiting other tourist destinations thus making better use of their vacation time. Fully vaccinated travelers from other countries can enter Thailand under the Blue Zone Sandbox Program. Eligible provinces are currently Bangkok, Krabi, Chonburi, Chiang Mai, Trat, Prachuap Khiri Khan, Phang-Nga, Phetchaburi, Phuket, Ranong, Rayong, Loei, Samut Prakan, Surat Thani, Nong Khai, and Udon Thani.
2. The nightlife is back
Phuket is also well known as the destination of the party and nightlife community especially the famed Bangla Road in the Patong area. Some people even fly here just to party and have fun! Since the pandemic struck, Bangla road and the rest of the nightlife scenes here have been totally shut down. First alcohol was banned and restaurants were allowed to open until 9 pm only. Due to social distancing policy, bars and nightclubs weren't allowed to operate. Then starting from October, bars were finally allowed to open until 10 pm and all we can say is that the nightlife atmosphere here is starting to get a little livelier. And from November 1st onwards, it is expected that the nightlife in Phuket will start to get back gradually and surely to the old normal as they are allowed to open until late. So if anyone is planning to visit Phuket to party, be ready to have fun!
3. More islands tour and destination
As mentioned, the reduction or rather lifting of the mandatory stay in Phuket has made it easier for tourists to visit other nearby islands. Now they can visit any island right after their first-night stay. Also, Phuket is getting into its peak season from November onwards so it is slated to attract both domestic and international travelers as this dream island is a big draw among the natives as well. This is the reason why many natural attractions or national parks start to return to their services during the high season after being closed for a long time due to the global pandemic and also giving nature time to heal itself before opening back up for tourists to visit. For Example, the Similan islands that open only for a few months every year are definitely one of the must-see islands when traveling to Phuket.
Koh Phi Phi has a well-known beach called Pileh Lagoon which is another worth-visiting spot. Both have clear blue water and white sand beaches that you shouldn't miss at all!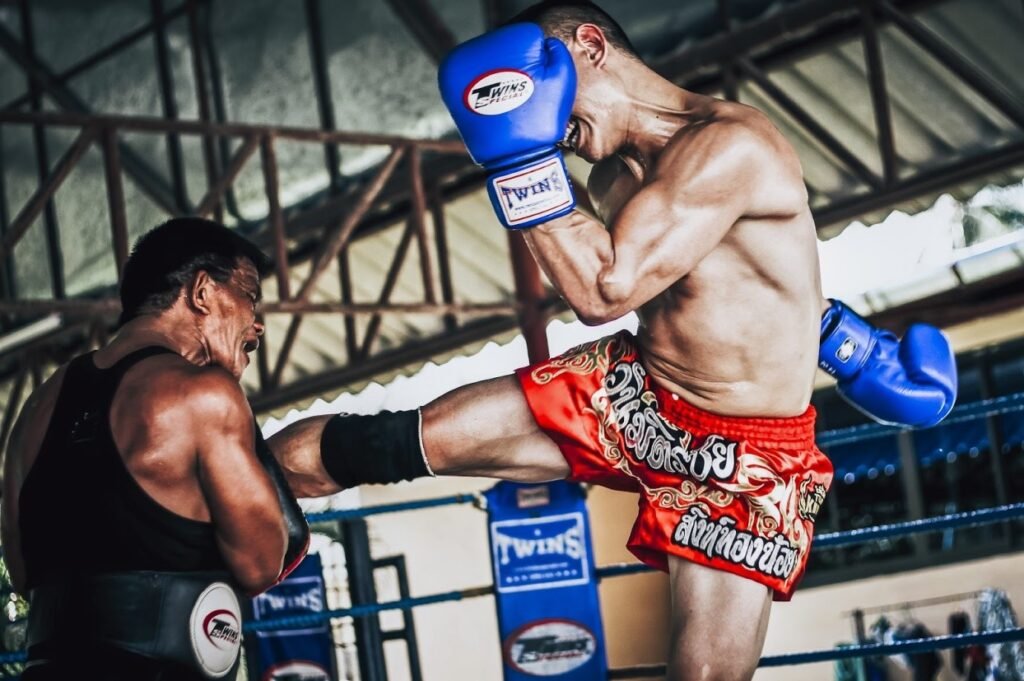 4. Full facility of gym and training
Phuket is also the hub of the fitness community as Soi Ta-eid in Chalong is well known as a fitness street. Many world-class gyms and training camps are located there. Other parts of Phuket such as Nai Harn and Rawai offer good training schools. Not only has it earned a global reputation in martial arts, but it is also where many famous world fighters are training that adds greatly to its reputation. Tourists from all over the world are here to train and get to know Muay Thai as it is also famous here. And again, due to social distancing policy, all fitness businesses have to be shut down including regular fitness, Muay Thai Camp, and other martial arts facilities. As of now, gyms are allowed to finally open with no more restrictions or a limited number of attendees per class. Most of the camps here now offer full-class schedules for your best convenience. As before each class has to limit the number of students and also limit only 1-2 classes a day. Now plenty of gyms that offer full facilities are open which are not only in the fitness street but also from every part of Phuket.
5. Lively neighborhood
One of the main reasons why people and tourists come to Phuket is because of the friendliness of the local people, including meeting with other tourists from all over the world. This makes visitors want to come back again because they can make new friends whether it is a tourist traveling alone, tourists coming to train Muay Thai, or even tourists that came here for voluntary work. Due to the epidemic situation, the country had to be closed and Phuket itself had reached the stage of closing the province from traveling across the district as well. The province is therefore very lonely. But since the Phuket Sandbox pilot tourism project happened, the general situation of the province has become more active and lively. Various stores gradually returned to open for services such as restaurants, massage, salon, fun-park, etc. In this part of opening the country starting Nov 1st onwards, we hope to see more tourists come to Phuket and make Phuket what it once used to be a bustling 24×7 fun and party destination.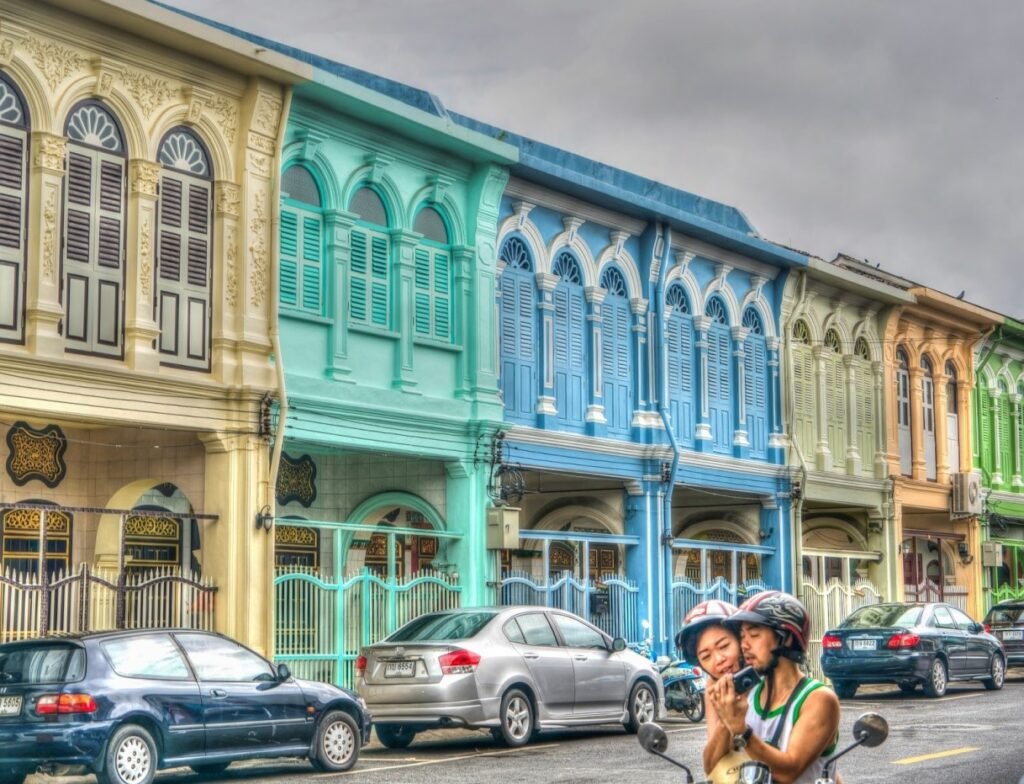 The Tourism Authority of Thailand (TAT) and the Ministry of Tourism & Sports have been planning to introduce many new attractions and places of tourist interest to retain its enviable place among the top-ranked destinations for global travelers.
One of the 3 landmark projects just announced is a glass skywalk at the popular sunset-view location in the southern tip of the island at Phrom Thep Cape, similar to the Chiang Khan Skywalk 80 meters above the Mekong River in Loei, near the Laos border.
The 2nd project is a plexiglass deck overlooking the Pansea cape at the north end of the Surin beach. The 3rd proposed project is of an Observation Tower at the northern tip of the island near the Tha Chatchai checkpoint, a Phuket gateway.
Not just in Phuket, new tourism landmarks are being planned in other parts of the country as well.
As more tourists start to travel with the relaxed norms, Thailand is serving as an example to the world and especially to the other Southeast Asian tourism-essential countries such as Vietnam as to how one has to live with the New Normal, learning to live with Covid. It is hoped that in the coming weeks, flights shall be announced between Thailand and India, another of the big source markets that contribute heavily to Thailand's tourism economy and the GDP. Vaccination in Indian and Thailand has reached the levels that provide for a greater amount of protection and comfort against the pandemic, and thus it is not fair that we see tourist traffic from India and other countries in South Asia rise again.
A new rule just announced by the CCSA (Centre for Covid-19 Situation Administration) says it would delay the reopening of bars and nightlife entertainment venues until January 15, 2022, and this is kind of a setback of sorts for the party-goers who must have planned in advance and booked their flight tickets to Thailand in the coming Christmas and New Year holidays. It is hoped by us all that there would be some relaxation to this rule in the coming weeks and that the festival and new year frolics would be a happening one for the thousands of fun-seekers.
The response from our partner companies and prospective travelers is very healthy and we expect that a large part of outbound travelers would choose Thailand over any other Asian or Pacific destinations during the winter season, but it all depends on how soon the aviation ministries reach any bi-lateral bubble agreements.
The tourism-induced real-estate market of Phuket and the nearby island destinations too need a revival and it requires all-around support of tourism communities globally. We look forward to seeing more expat-friendly policies from the Thai government with respect to laws governing ownership of a residential or commercial property.
Stay tuned for more updates on Phuket and Thailand's revival!