Phuket-An Island desperate to return to Life
Once you step out of the airport, you feel a sense of unusual calm, real calm I mean and it shows, there's no cacophonic noise, no mad rush of cab drivers or porters or for that matter even the guests arriving there. It seems like all the weariness of travel has been soaked in by the usually humid environment. For a moment you might also start wondering if this is the place for which so much has been written and talked about all over. So much excitement has already been built up about the island and when you face such a calm welcome upon landing you start wondering what is in store for you in the coming days. If you are a first-time traveler to this place then hold your breath and just go with the flow of your schedule whether planned or not and let the enigma unfolds. Because this is Phuket, undoubtedly one of the most beautiful islands in the world! And it's going to draw you to its charm many times over.
It's not for nothing that the island received about 10 million travelers annually until the Covid19 crisis struck, and leisure and MICE tourism came to a standstill. At this moment when the country is struggling to cope with the rising cases of infections, while at the same time drawing a blueprint for opening up the tourist destinations to international travelers, Phuket has taken a lead to vaccinate about 70% of its residents and open the island to international tourists 1st of July 2021 onwards without having to go for quarantine.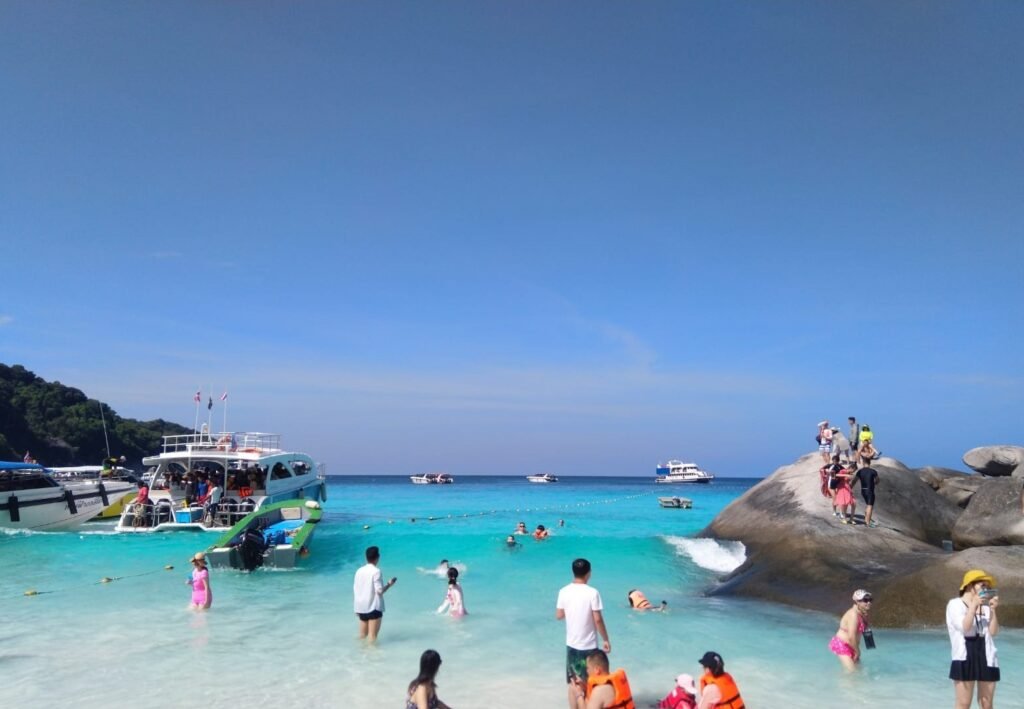 Most such island destinations have beautiful beaches and Phuket has quite a few of them. Nightlife, beautiful cafes, bars & pubs with live music bands, sports bars, Muay Thai boxing arenas, shooting ranges, and adventure parks you name anything, Phuket has got everything and in plenty. It's a paradise for fun and entertainment seekers, and equally for adventure seekers. Some of the best scuba dive sites are located in the vicinity of Phuket.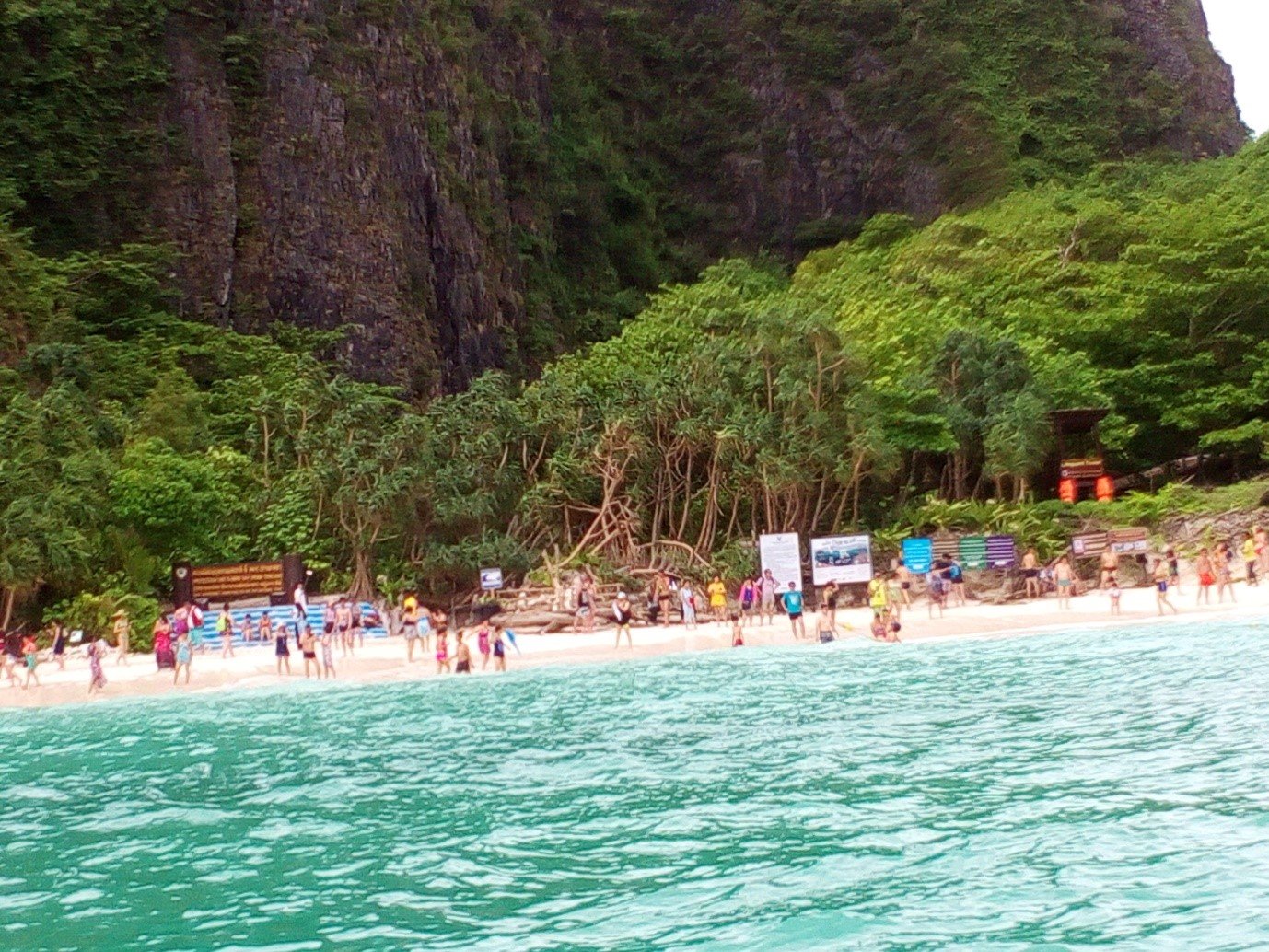 It's a party destination and once you are in Phuket, nothing seems to be enough. Fun and aspiration rise high and tall, King-size! And the party never ceases to end. The aura is so addictive and the ambiance so cool and seductive, you will find it difficult to stay away from immersing yourself in the fun. So many exquisite food delicacies at specialty restaurants from all over the world, there is not a known or obscure cuisine you will not find here. It's never too much when it comes to food in Phuket. You will be amazed at the quality and variety of seafood available there sold in one of the many hypermarkets and restaurants, big or small.
There are different categories of tourists flocking out there. Some just want to see how it looks like from a distance, they simply touch the surface and it's time for them to travel back home. The budget and holiday-constrained travelers are everywhere. They do not have more than 5-6 days to roam around and have to rush back to work. And there are quite a few for whom money is not so big a constraint and they can stay longer to get the right feel of what they have come to Phuket for. There is some super-rich who would stay in luxury resorts for whatever number of days and would indulge in some select sightseeing activities and would for the most part of their stay remain confined to their resort and enjoy a swim in the sea or simply enjoy the seafood in a nearby beachfront restaurant. Some of them would spend their day and evening in luxury yachts in the middle of the sea with their choicest wines and seafood preparations. There is another category of remote workers and solo travelers who would mostly travel on a budget but would explore such places or activities which are of interest to them and in a way unique too as a regular tourist may not go to such places because they do not any such specific interest or hobbies, such as art galleries, Thai cooking classes, street shopping, tattoo making, etc.
For all such travelers to whatever interest areas they subscribe to, Phuket has something to offer. For extreme party animals, there are these popular and famous full-moon parties. For people interested in exploring the architecture and the historical evolution of the island, Phuket's old town is a must-visit. You wouldn't believe you are in Thailand if you are in the old town because of its Sino-Portuguese architecture and the way the residences, local markets, and streets are designed.
People seeking to understand Thai culture may go for a Thai cooking class or try to learn the Thai language. Thai cuisine incidentally is considered among the world's top 10 cuisines. You may pick up some good habits as well and one of them is eating fresh fruits. I have seen my Thai friends eating a variety of fruits in large quantities. The good part is that because of tropical weather and being situated along mountainous terrain, the fruits are luscious and juicy packed with vitamins and minerals. Eating fruits is also advisable to keep your body cool and hydrated. When you are moving around visiting places it is good to be in good health, always keeping yourselves energized.
Must say that learning the Thai language is a big advantage for foreigners who wish to spend a considerably longer time there as local Thai residents in Phuket and other towns would not really be comfortable conversing in English. Those who are in the hospitality business in Phuket do understand English but out on the streets and in remote villages and towns, you would find it very challenging to convey and communicate what you want to.
Phuket has several attractive shopping options, large malls, and high streets or casual budget or street-side shopping alike. Jungceylon, Central, and Banana Walk are some of the most famous malls in the Patong area, the noisiest and bustling beach-side locality. I have always found some really unique and very affordable items designed by Thai people who are skilled and have great aesthetic and design sense. Street shopping is so much fun and it's worth spending time to pick up some great souvenirs. And while you shop, do not forget to grab a bite of the world-famous Thai street food. People interested in gemstones can visit Phuket Gems Gallery located close to the Phuket airport which showcases some of the most exquisitely designed gems and jewelry.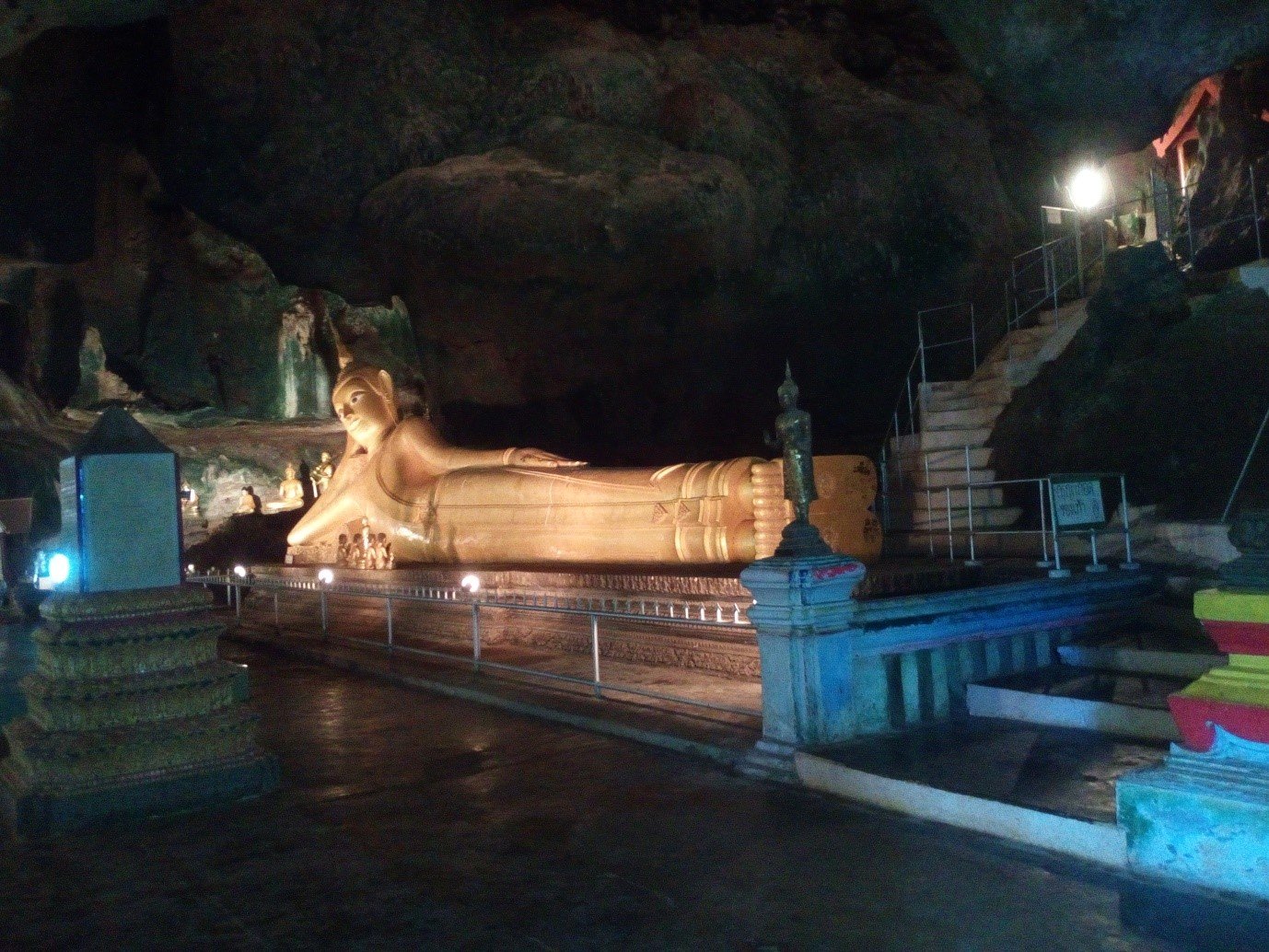 Phuket attracts movie production teams from the world over for the sheer beauty of the island and of the mesmerizing breathtaking locations it can offer to movie makers and ad makers. Many movies and documentaries have been shot there, by producers from many countries. It is also a favorite destination for Bollywood directors who love to shoot songs and other related scenes of their film.
Phuket is also a coveted destination for weddings. With expansive beaches and long coastal lines having luxury resorts facing them, Phuket offers some great locations for weddings. As a rough estimate I got from one of our associates who run a wedding planning firm, Phuket hosted roughly 45 Indian weddings in a span of about 2-3 months in the last quarter of 2019. The resorts and villas in Phuket are some of the best not just in Asia but in the whole world.
Luxury yachts, Catamarans, Speedboats, and whatnot, you can organize evening parties with cocktails in the middle of the Andaman Sea at very affordable rates. It's also one of the reasons why MICE tourism is so popular in Phuket, and in the whole of Thailand.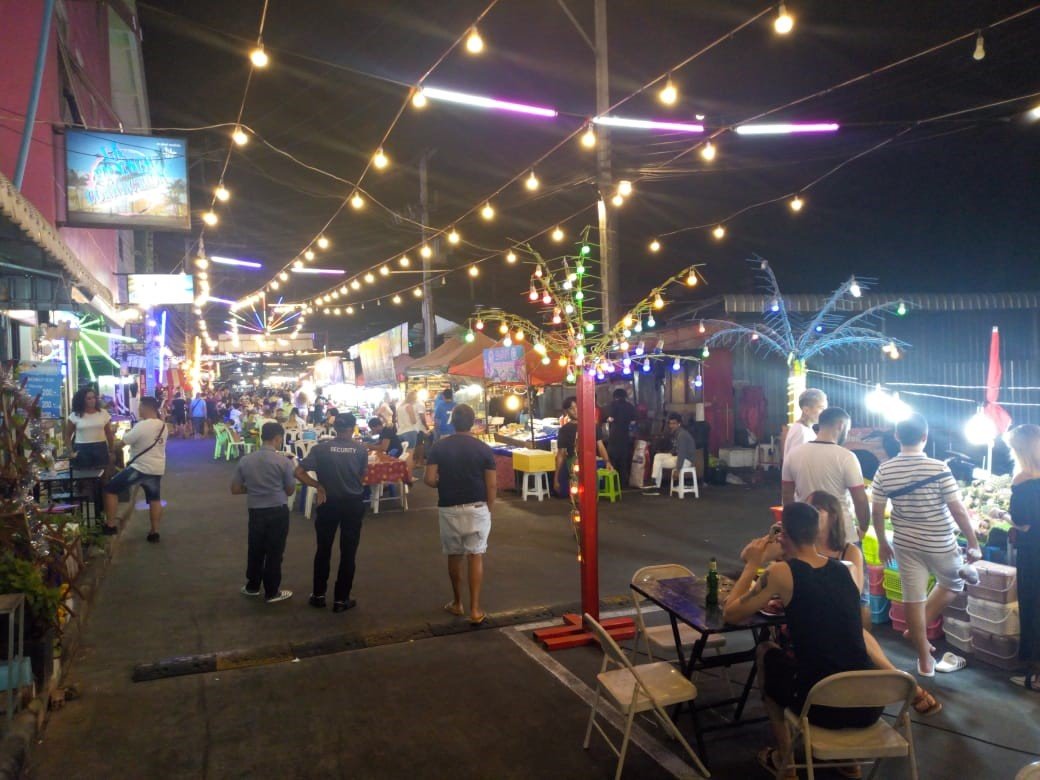 Whitewater rafting, bamboo rafting, Hanuman Adventure World, Tiger kingdom, Dolphin show, Crocodile and Snake Park, Dinosaur park, waterfalls, Fantasea show depicting Thailand's culture, there are so many places meant for kids and youngsters. I bet they will never get bored in Thailand.
You will be surprised there are many people from Europe, North America, China, India, and Australia, who have chosen Phuket as their home and place of work for the quality of life it offers. Many businesses including hotels, restaurants & bars, and tourism activities are run by these foreigners.
PHUKET, the Pearl of the Andaman, casts its charm and you remain spellbound.
Excessive tourism has its fallouts too! The last few years have seen increased concerns towards environmental degradation and loss of marine life due to excessive speed boat activities indulging in several island tours located in the vicinity of the main island which forms part of the itinerary of the package tours. One such beach cove located in the famed Phi Phi Islands known as Maya Bay has been closed to tourists for the last 3 years now. Similan Islands, located in the north of Phuket opens for only about 6-7 months in a year to tourist boats to save the marine habitat. The clear blue waters and rock formation in and around Similan Islands make it one of the most beautiful and scenic islands not only in Thailand but all over the world.
Such unabated tourism certainly causes damage to the environment and it's a challenge for the concerned authorities to address this matter effectively without making the island any less attractive to its guests. Tourism generates high revenues for the island and for the country so this sector can't be ignored but when the threat is real, tough decisions are bound to be taken.
Sustainable tourism is the buzzword everywhere and the local residents, business owners, and guests all must cooperate and support the island's authorities to support the cause.
The charm of Phuket doesn't just lie in its beaches and the numerous beautiful islands in the close vicinity, which no doubt attracts the most and many times over, but also in the way the local residents and hosts welcome the tourists with their trademark smile.
There are no manufacturing industries in Phuket and almost 90% of the residents are in some way connected with the tourism & hospitality sector. There are many immigrants from neighboring towns and villages, and also from the neighboring countries such as Malaysia, the Philippines, Myanmar, Laos, and Cambodia, who come to Phuket for work or for business.
It's a question on everyone's mind as to how soon and how fast tourism will be back to the 2019 level once the world is free of the Covid crisis. An island like Phuket which is entirely dependent on tourism and where a large proportion of residents have no other means of making a livelihood should certainly be the one getting back on its feet as soon as possible.
Such a mix of working-class populations is supposed to create a thriving ecosystem for developing tourism because everybody is quality-oriented and service-oriented. But is it really so? I will write on the other side of Phuket's local economy very soon. Watch this space!