Why is Thailand so popular among Europeans and Americans?
Thailand is one of the world's most popular tourist destinations in the world. In 2019, there were more than 40 million international tourist arrivals to Thailand. This makes it the 2nd most popular tourist destination in the Asia-Pacific region, trailing behind China which had 65 million international tourist arrivals in 2019.
Tourists from all parts of the world – from the furthest reaches of the Americas to Europe and Asia all want to visit Thailand. What is it with Thailand that makes it such a desirable place to go to? In this article, we will look at the factors behind its universal appeal and perhaps help persuade you to come to the 'Land of Smiles'.
Rich Tradition and Heritage
Thailand has a vibrant local tradition that can be seen in its numerous landmarks. The Wat Arun Temple sits on the Chao Phraya River in Bangkok, the capital of Thailand. Also known as the 'Temple of Dawn' the lights illuminate Wat Arun's vibrant architecture at night. This gives the temple a special yellow glow that is truly a sight in the daytime and evening.
The rich heritage of Thailand also lends itself to the country's unique arts and crafts. Isaan, the northeastern part of Thailand, has its own music genre with a sound that is like no other. Thai Pop and Acoustic Rock are also making a name for themselves within the Asian region. Thai crafts are also a must-buy items that make Thailand worth a visit. With hardworking skills and techniques that are passed down from generation to generation, they make for a worthwhile hunt. Antique collectors looking for rare crafts also visit Thailand to look at the Silom area – a hub for collectors.
Stunning Beaches and Islands
Of course, you cannot talk about Thailand without mentioning the beaches and island life. This all began with the blockbuster 'The Beach', released in the year 2000 starring Leonardo DiCaprio and Tilda Swinton. The movie had such an impact that travelers across the world are willing to fly thousands of miles to take in the air and relaxing vibes at Thailand's beaches. 
With tourist infrastructure such as 5-star hotels and excellent roads, tourists sometimes stay on Thailand's beaches for months. Be it Pattaya, Phuket, Hua Hin, Samui Islands, and Koh Phangan, each beach destination has its own vibe for every type of tourist.
Shopping and Nightlife
Thailand is a shopping haven. Its luxurious malls are a place for shoppers and hype beasts to hang out in. The recently opened Iconsiam has been awarded one of the best malls in the world in the World Mall Awards.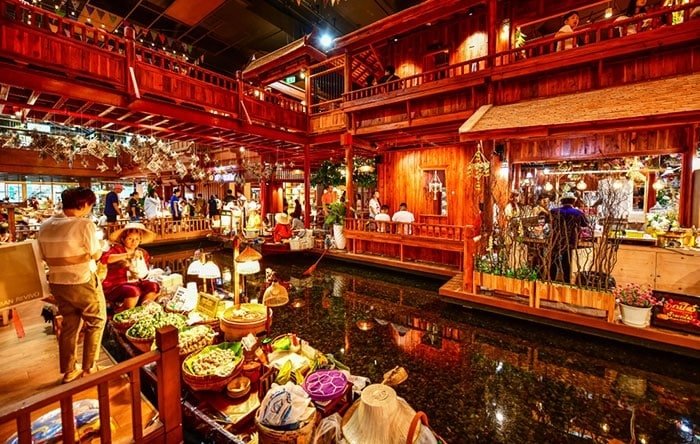 Over here you can find ultra-luxurious brands ranging from Louis Vuitton to Cartier. There is also a vibrant indoor market where you can find gourmet street food housed in Thai traditional architecture. The top floor houses a world-class cinema for those wanting to take a break from the bustling city outside. Take a break from the hot climate and bathe in the cool air conditioning of the Iconsiam Mall.
Thailand is also known for its colorful nightlife. With bars and clubs open until the morning. Bangkok's nightlife is a place for nomads and locals to network and find new friends. Visit the Thonglor for a fun time if you want to mix with the locals and Khaosan Road for the world-famous backpacking atmosphere. Beach bars are also a must-visit for their ambience is unparalleled.
Delicious Cuisine
Having experienced the many Thai takeaways in their home countries, tourists often travel to Thailand to have a taste of the real deal. Thai cuisine is globally renowned for its sweet, spicy, and tangy taste. 
Incorporating Chinese and Indian cooking techniques, Thai curries have a vibrant color and aromatic smell that is unforgettable. Classic dishes like Pad Thai and Pad Krapow are a must, in addition to colorful curries such as the Thai Green Curry and Hung Lay Curry – a specialty from the North of Thailand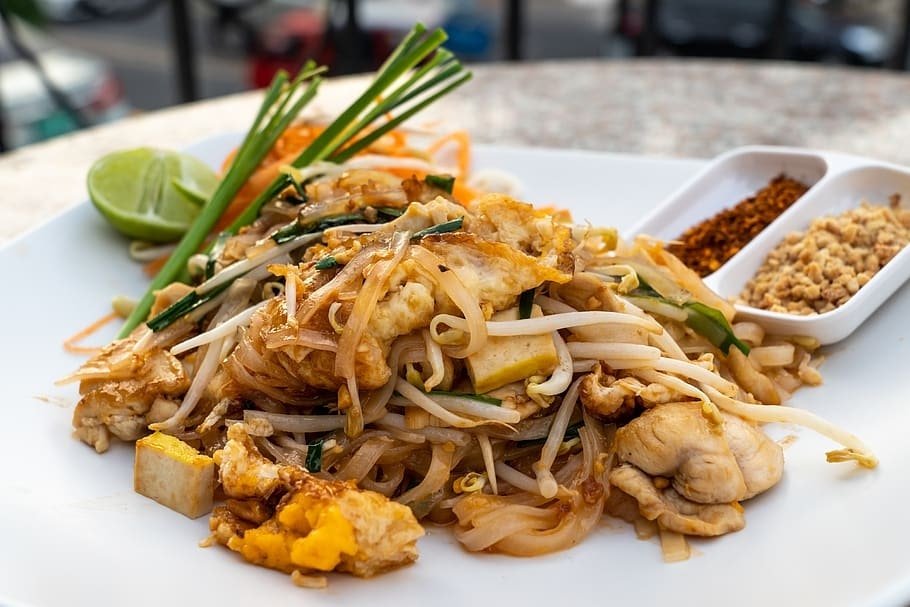 Food can literally be seen everywhere in the streets of Thailand. Michelin-starred street food lines the streets, with the sound of a wok frying some delicious Pad Thai a normality you can hear every day. 
For those missing a touch of home, there are also restaurants serving food from diverse oriental and Western cuisines. As these places are usually run by expats who are serving food from their original country, the cuisine tastes just like at home. One can never honestly go hungry in Thailand.
Affordable Travel and Hotels
Price is an important consideration when traveling. Those who travel frequently will know that transport costs and accommodation make up for the majority of the costs. Therefore, finding a destination that fits your budget is essential.
Thailand is known for its affordable prices. This makes it a popular destination for all age groups, from university students finding a destination for their gap year to couples looking not to splurge so much on their budget. One can book a stay at a lush and luxurious 5-star hotel in Thailand for less than $100 per night.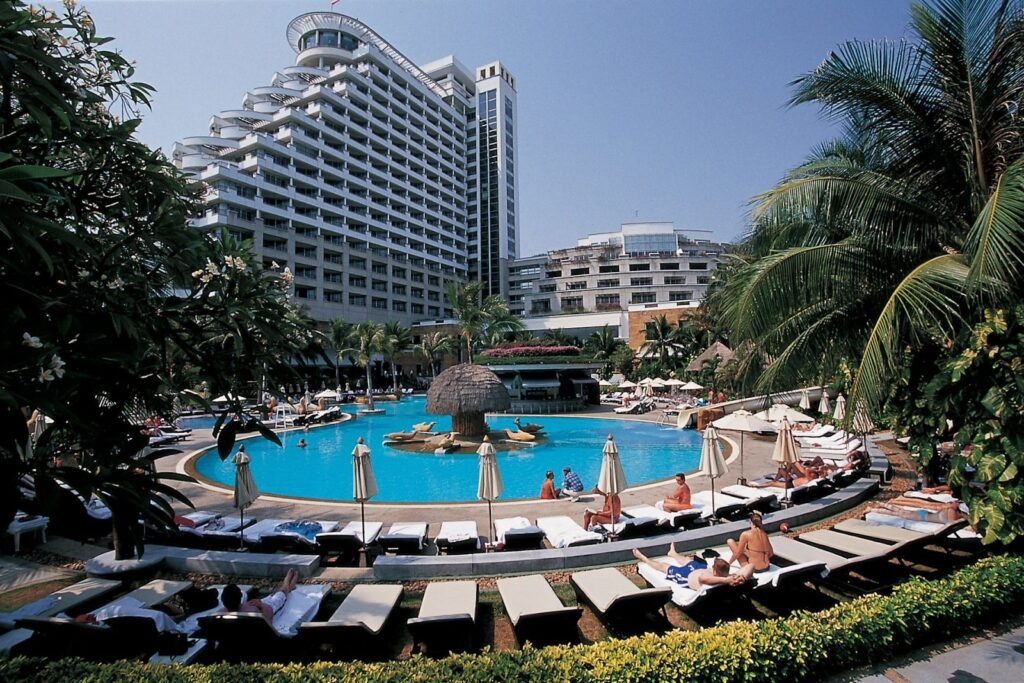 Transportation is also excellent. The world-class Suvarnabhumi Airport is a place for thousands of flights every day from countries all over the world. Domestic flights are also plenty and very affordable when one wishes to traverse the major cities in Thailand. 
For the more adventurous option, you can also choose to drive in Thailand if you have an international driving license. The roads are excellent and with the use of a navigation app such as Google Maps, you can drive anywhere with ease.
For these reasons, Thailand is ranked as one of the most liveable countries for tourists, expats, and retirees. At the end of the day, it may not be about the cheap price, but instead the value that you are getting for your money.
Safety and Security
For a country to be universally appealing, safety and security cannot be overlooked. Thailand has a relatively low rate of crime within the Asia region, making it a safe place for solo travelers, couples, and family travelers.
We have all run into problems when traveling and communicating in a foreign country may be a daunting task. The Thai government, upon realizing that Thailand is an important tourist hub, has improved on the safety and security aspects. There are multiple 'tourist police' stationed throughout the cities of Thailand who are able to communicate with travelers in their home language. Tourism agencies are also plenty, to give advice to tourists about where to travel and to offer worthwhile travel packages.
In summary, Thailand has a universal appeal because it meets nearly every requirement tourists look for when deciding where to travel. It is both adventurous and vibrant in culture while being affordable and safe for everyone. 
Its natural landmarks such as beaches are a wonder of nature that heals the souls of those who visit. The manmade side – shopping malls and nightlife are also plenty and fun for those looking for a night out. All this, in combination with the delicious food and luxurious accommodation that is very affordable, makes Thailand one of the most popular destinations in the world.